Our Services   GERMAN | ENGLISH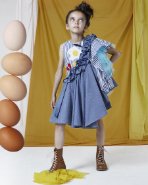 Sie sind an einer Präsentation Ihres Labels auf MILAN Magazine interessiert? Mit all den technischen Finessen, die digitale Technologie nur möglich macht?
Auf MILAN Magazine wird Ihr Label ins Rampenlicht gerückt und bei Ihrer Zielgruppe bekannt gemacht. Mit viralem Effekt.
Was Sie tun müssen
LAYOUT BESTIMMEN

 

· Sie entscheiden, welche Features (siehe unten) im Beitrag erscheinen sollen.

MATERIAL ZUSENDEN 

· Sie senden uns das zu den von Ihnen ausgwählten Features passende Material zu.

AUFTRAG ERTEILEN 

· Sie erteilen uns Ihren Auftrag zur Veröffentlichung eines Beitrags über Ihr Label.
Was es Sie kostet
Der Preis für ein Advertorial in MILAN Magazine beträgt aktuell 250,00 EUR (MWS inkl.). Jedes Advertorial beinhaltet einen Text von bis zu 500 Wörtern, Ihre Bilder und Videos sowie Social Media (Instagram, Facebook, Pinterest), Shop- und Produkt-Verlinkung, Werbebanner und Newsletter (siehe Features unten).
Kontaktieren Sie uns bitte für ein individuelles Angebot.
Features
FEATURED POST · Ihr Advertorial wird direkt auf unserer Startseite als Einzelbeitrag präsentiert.

TEXT · 

Wir veröffentlichen eine exklusive und originelle Präsentation Ihres Labels, bis zu 500 Wörter.
IMAGES · Wir illustrieren Ihren Text mit Ihren Bildern, die Sie in Hi-Res liefern, drei bis fünf Bilder pro Beitrag.
GALLERY · Sollen mehrere Einzelprodukte hervorgehoben werden, empfiehlt sich eine Bilder-Galerie.
SLIDER · Wenn Sie Ihre ganze Kollektion präsentieren möchten, eignet sich dafür am besten ein Bilder-Slider.
VIDEOS · Gerne verlinken wir Ihre Videos im Beitrag wie auch in unseren Accounts in YouTube und Vimeo.
SHOPLINKS · Wir verlinken Ihren Beitrag direkt mit Ihrem Online-Shop und Ihren Produkten.
ADVERTISING · Wir zeigen Ihre Werbe-Banner im Content, als Widget im Footer und als Balken in den Sidebars.

SOCIAL MEDIA

 · Wir werben für Ihr Produkt in Facebook und Instagram, ferner in Google+, Pinterest und Twitter.
NEWSLETTER · Wir senden den Newsletter mit ausführlichen Infos sofort nach Erscheinen Ihres Beitrags.
Übrigens …

Wir stehen Ihnen auch für Styling- und Foto-Shooting-Projekte zur Verfügung. Einfach mal mailen oder anrufen, um Details und Kosten zu vereinbaren.
---
Our Services   ENGLISH | GERMAN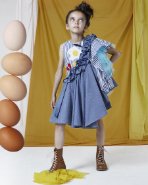 You are interested in presenting your brand in MILAN Magazine? And take advantage of all the technical possibilities of digital technology?
MILAN Magazine brings your brand to the fore and recommends it to your core target audience. With a viral effect.
All you've got to do
DEFINE YOUR LAYOUT

 · 

You decide which features you want in the post, just a few or all of them.

SEND US YOUR STUFF

 · 

Choose 

the material to be published and send it two weeks before publication.

PLACE YOUR ORDER

 · 

You simply send us an order and you will receive from us a confirmation.
How much it costs
The price for an advertorial in MILAN Magazine is currently 250.00 EUR (VAT incl.).  Each advertorial contains a text of up to 500 words, your images and videos as well as social media (Instagram, Facebook, Pinterest), shop and product links, banners and newsletters (see features below).
Please email us or give us a call for an individual offer.
Features
FEATURED POST · We show your article as an exclusive stand-alone directly on our homepage.

TEXT

 · We publish an exclusive and original description of your brand and your products, up to 500 words.

IMAGES

 · We illustrate your post with your own images, which you send us in Hi-Res, up to 5 images per post.

GALLERY

 · If you want to highlight a set of single products, an image gallery is what you need.

SLIDER

 · If you wish to present your entire collection, an image slider is surely the best device to do that.

VIDEOS

 · If you have got videos of your own, we could link them in our own YouTube or Vimeo accounts.

SHOPLINKS

 · In the post about your brand we will set links to your online store and single products.

ADVERTISING

 · We show your advertising banners in the content, as widgets in the footer and in the sidebars.

SOCIAL MEDIA

 · We advertise your products in Facebook and Instagram, in Google+, Pinterest and Twitter.

NEWSLETTER

 · We send an exclusive newsletter as soon as the post about your brand has been published.
By the way …

We are available for styling and photography projects too, please email us or give us a call for details and fees.